Ortho-Safety-Collar*
The safety collar, which is raised at the back and sides, further increases the safety of the cargo box. It comfortably supports the head, and, above all, it protects the head, neck and shoulders in the event of an emergency. At the same time, the collar keeps the head from lateral overstretching. It also forms the basis for the All-Weather-Top*.
*Additional equipment FS200 Life, standard equipment FS200 Life Family-Plus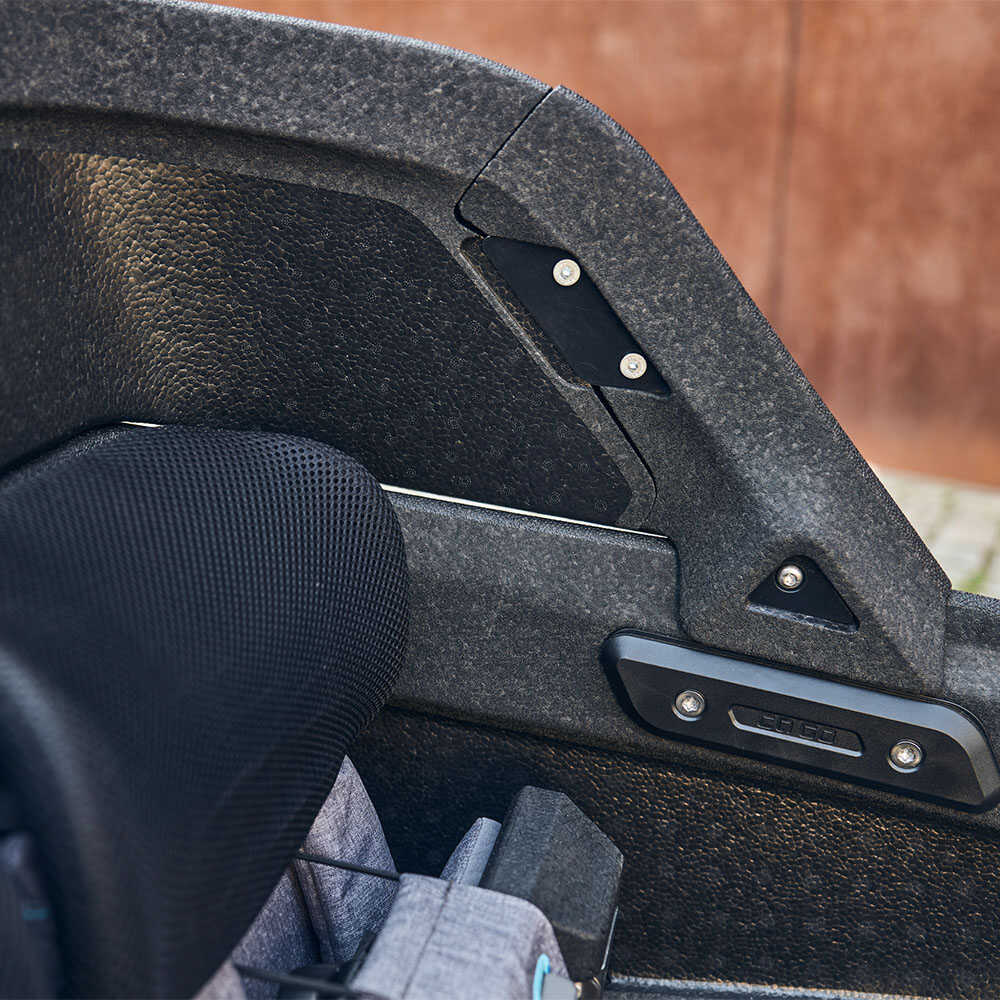 Safety-Rail
Seen it before? You hardly notice the safety-rail that runs around the cargo box. Nevertheless, it provides additional stability. And you can count on it: if you really need it, it's there for you.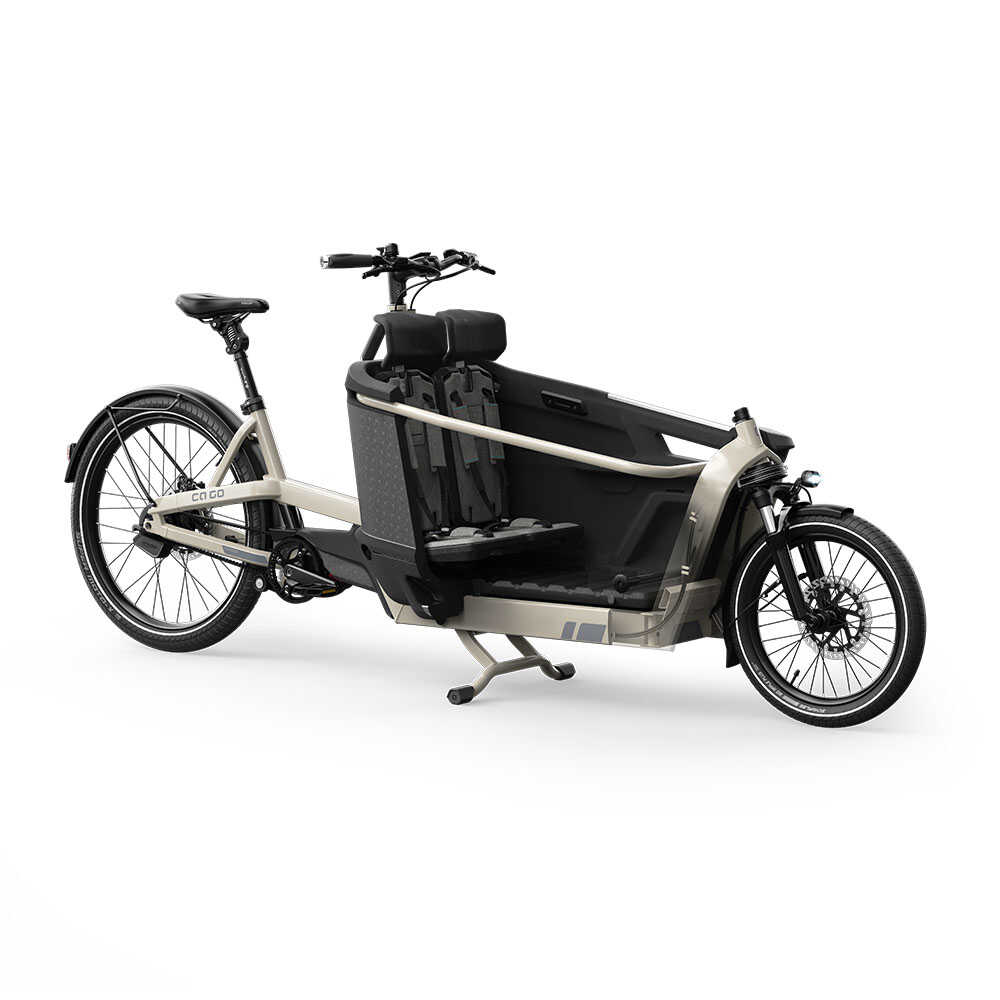 Durable
Sustainability starts with products that you can use for a long time. To ensure that the cargo box remains part of your family for many years, it is made of robust EPP material. Whether it's wind, rain, mud or UV radiation, this box can really take a beating. And when it's time to retire, it's easy to recycle.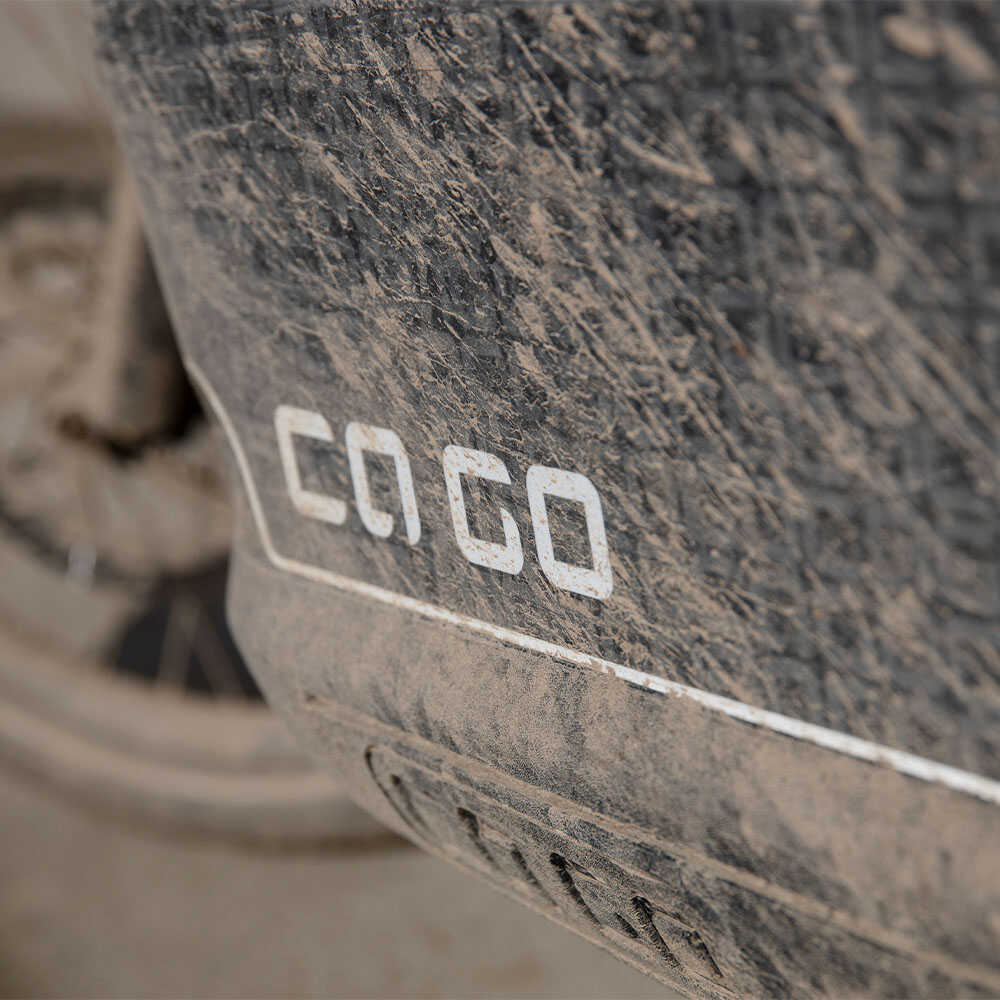 High shoulder line
If the little passengers in the front get into a ruckus, you won't have to worry about it. Firstly, the box's raised shoulder line protects passengers from external impact. And secondly, it prevents the young ones from sticking their hands out of the box during the ride.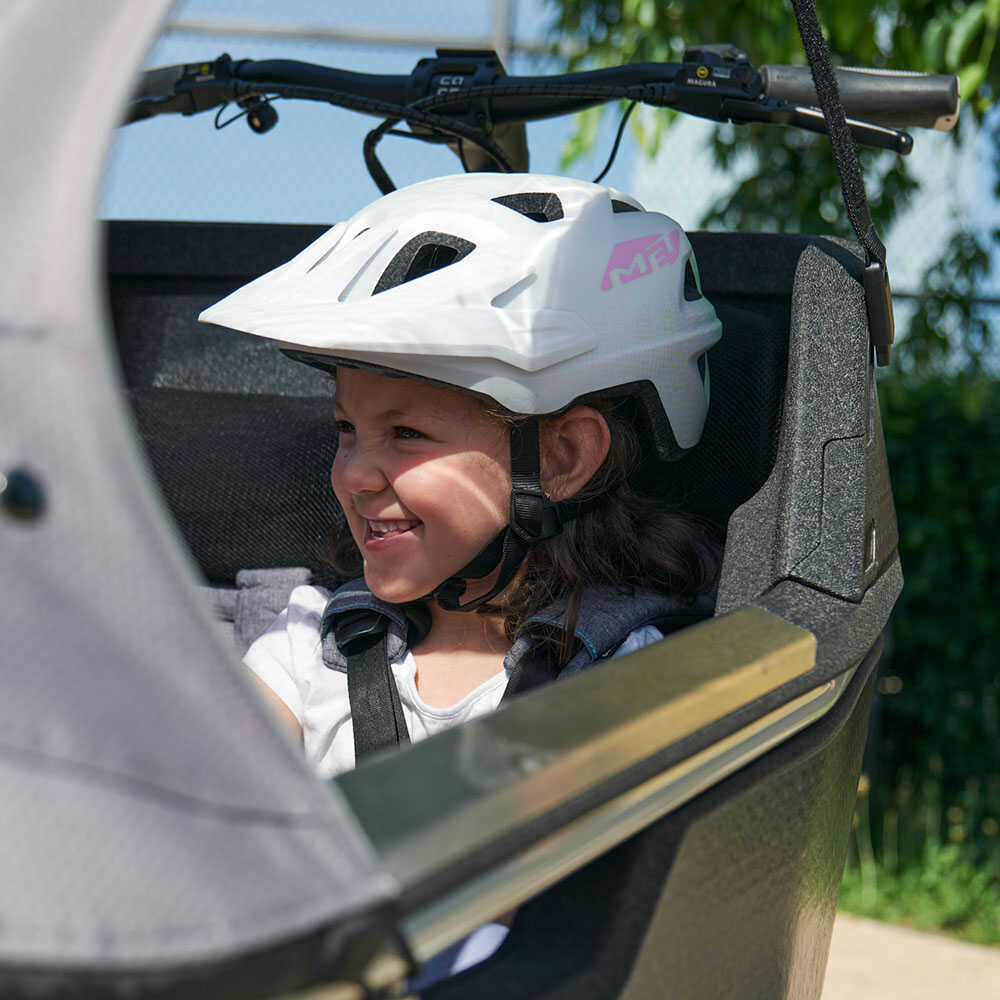 Energy absorbing box
The safety of the little passengers is our most important mission. That's why we manufacture the cargo box from sturdy yet pliant EPP. In the event of a collision, the box thus absorbs a significant amount of energy. Just like the crumple zone in a car.
Easy cleaning
We simply love them, the little mucky pups. Whether it's muddy rubber boots or food scraps scattered across the box: where people live, not everything always stays clean. But don't worry, the child-friendly cargo box needs very little maintenance. Since the EPP material is water-repellent, you can easily clean the box with a garden hose. The water runs off through the recesses at the bottom. So, the box quickly shines like new. Until the next ride.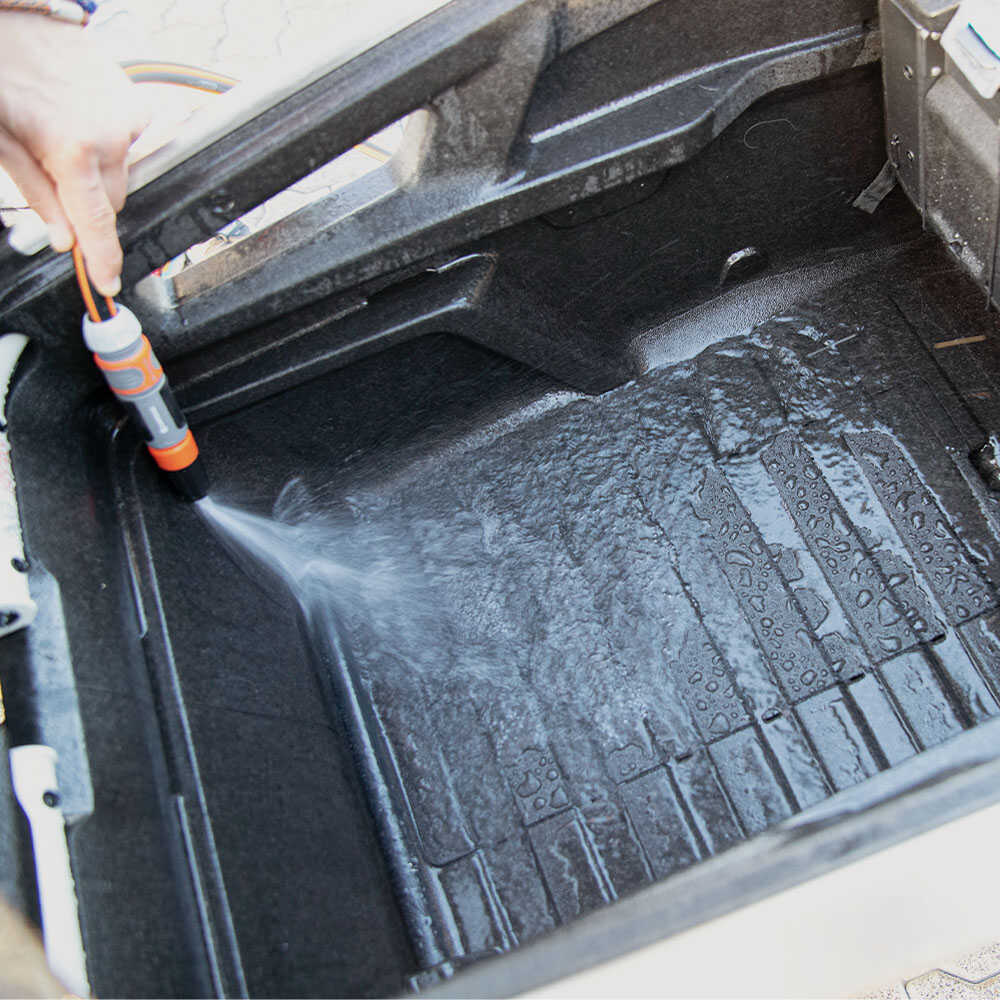 Easy entry
"All aboard please, ready for take-off!" No problem at all, with the integrated step of the cargo box. Kids can climb into the box - or out again - quick and easy. And without the e-cargo bike wobbling or even tipping over.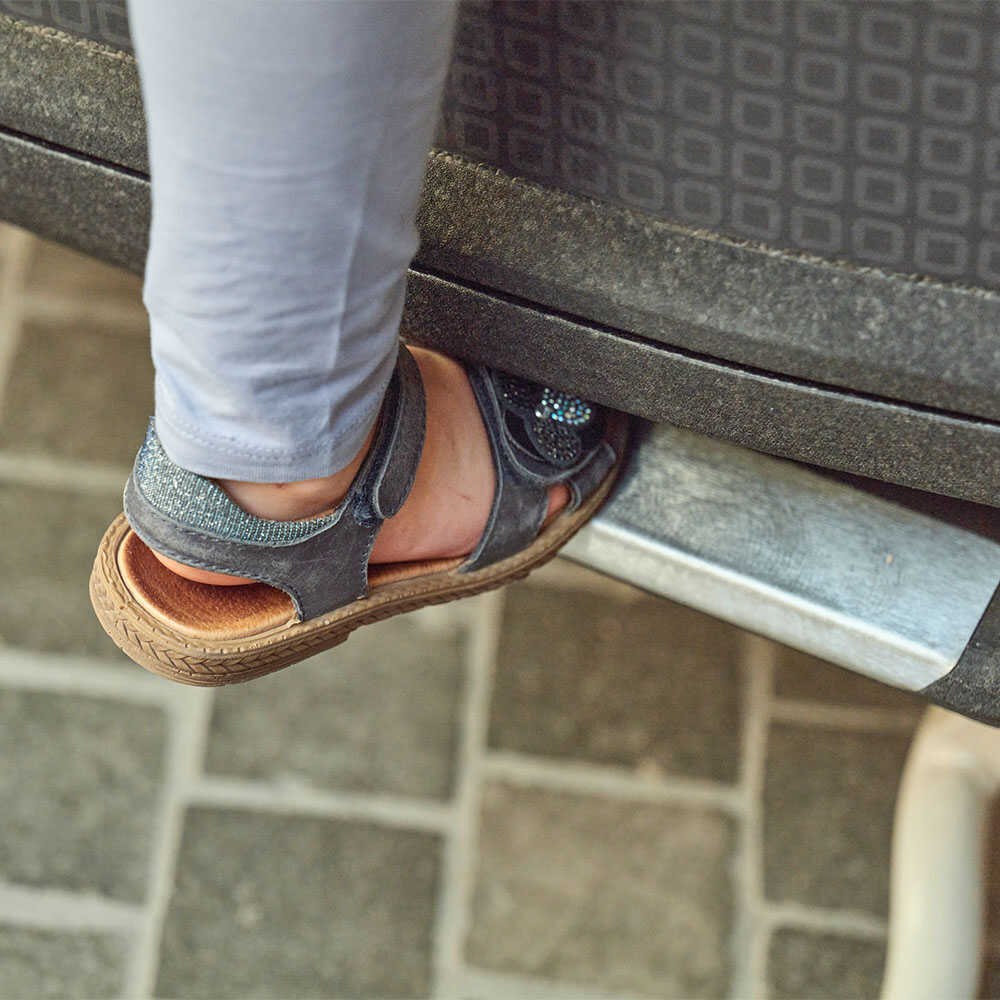 Space wonder
As big as an entire bathtub, the 200-litere cargo box can hold a lot, and not only children. For example, you can also easily store your groceries in a Eurobox, which fits the cargo box perfectly. We would however advise against taking a bath in it.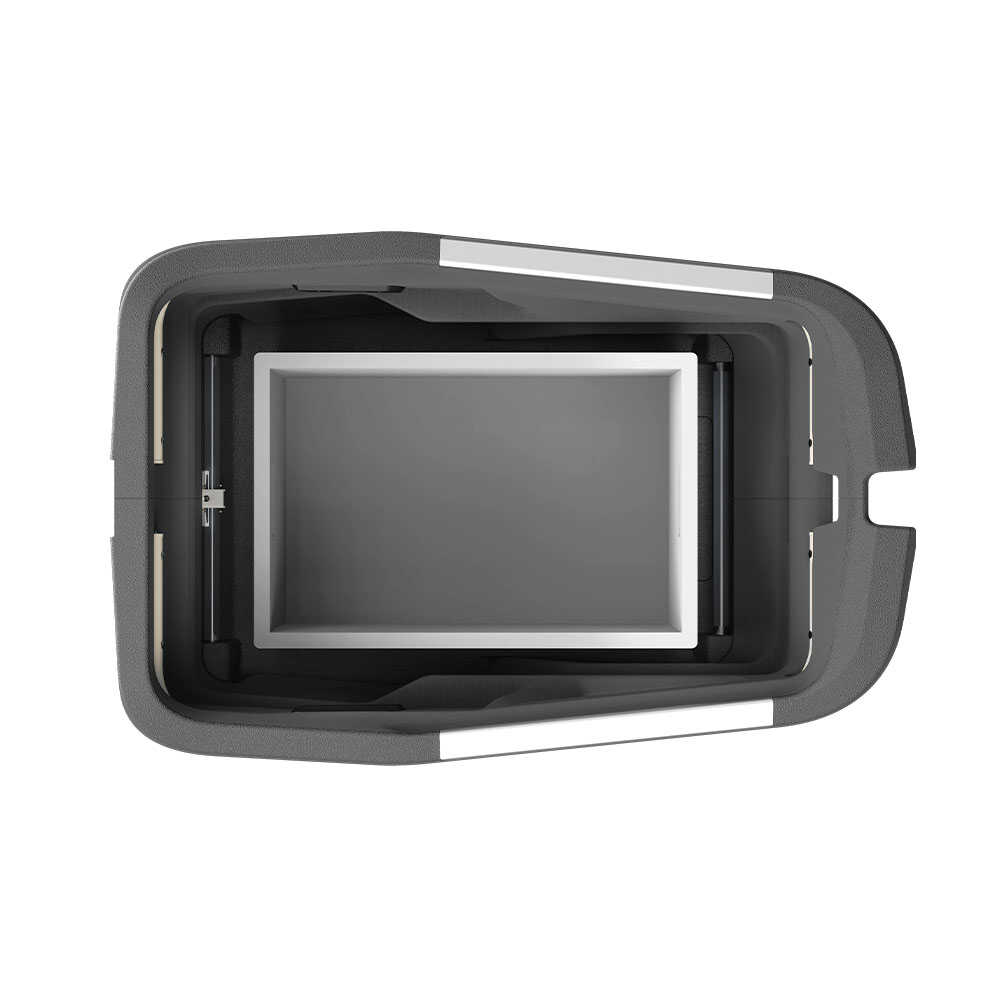 Crash tested
And what happens when an accident would occur? To find out, we put our FS200 Life through an independent crash test with impressive results: Your child sits really safe in the FS200 Life.