Ca Go for leasing
Attractive conditions: The e-cargo bike as a leasing option

Practical, sustainable, safe: A Ca Go cargo e-bike is without a doubt a really good purchase. It's also clear that a high-quality Ca Go bike is an investment.
But did you know that there are several interesting possibilities for leasing your Ca Go bike? For example, through various funding programs - and also by using a leasing contract.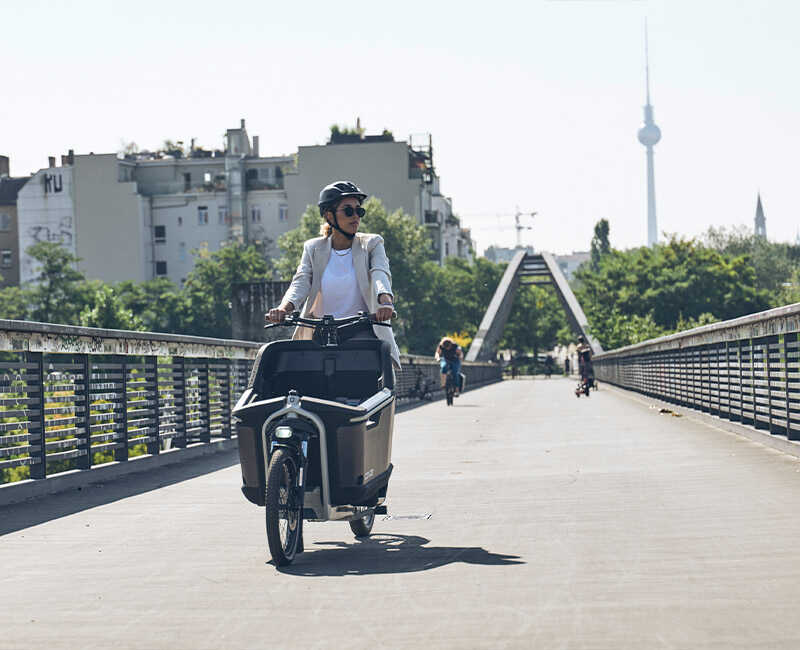 Many government schemes and an increasing number of employers are also recognizing the numerous advantages of the bike. And you can save money. At least since the bicycle has been treated similarly to a company car in terms of tax purposes. Why should only cars be subsidized, but not the more sustainable bicycle?
We explain how company bike leasing works.
Your leasing advantage
Some call it leasing, we call it a win-win situation. Because more people on bikes means less environmental impact. When you're in the saddle, you keep moving and stay healthy. And you have more money left in your wallet: Because with company bike leasing, the leasing rate is already deducted from your gross salary each month. This means that you pay no income tax for the installments.
Savings of up to 40% are possible thanks to salary conversion and tax incentives.
Example calculation
Purchase price

€7,790

Gross monthly salary

€3,000

German tax class

1

Term

36 months

Net burden per month

€135.88

Relative savings

€2,530.94
Would you like even more? No problem: at the end of the leasing period, you can decide whether you want to keep your Ca Go Bike or not.
Cargo bike leasing for you as an employee
All you need is an employer who works with an appropriate provider. Your employer leases the e-bike and makes it available to you. For this purpose, part of your gross salary is converted and withheld. For you, this means less tax. If things work out well, your company may even give you the e-bike as a salary bonus. Of course, you can use it not only to get to work. Whether you're going shopping or on holiday, the choice is yours.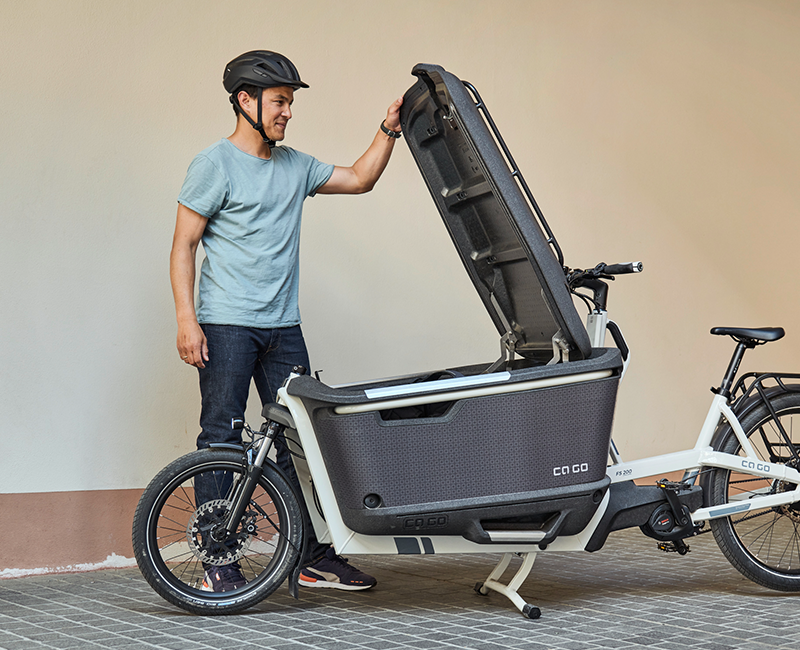 This is how the ordering process works
Discuss the leasing plan with your employer
Go to cagobike.com and configure your Ca Go e-cargo bike
Look for your nearest dealer in the dealer locator
Use the leasing option as a payment method at the dealer's website or store
Order the bike through your employer
Enjoy life with your Ca Go bike
More information available at your nearest Ca Go dealer
Dealer Search
Leasing bike for self-employed
Are you a business owner or a freelancer? No problem, our Ca Go bikes are also available for you with attractive conditions. Because self-employed people can also take advantage of the benefits of company bike leasing and find their dream bike through various providers. Our Ca Go dealers will be happy to help you when it comes to offers for the self-employed.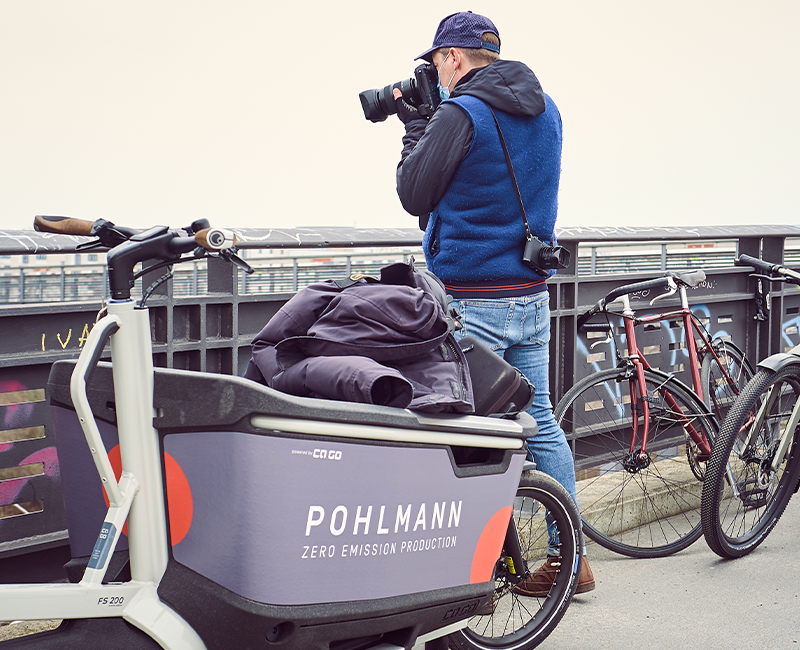 Leasing bike for private customers
Whether you're off work or not, do you want to use your Ca Go independently of your employment situation and finance it privately? That's possible too, of course. Many of our Ca Go dealers have leasing offers made for everyone. Just contact your nearest dealer if you are interested. You will be gladly supported in this matter.